Our Hot Products
Manufacturers and Suppliers of a wide number of Metal Signages, Advertising Display's and Name Plates

Started by Zaheer Batliwala and Nadeem Batliwala, our brand, "Big Guy" is a prominent part of the tattoo industry since over a decade. We launched the Mumbai Tattoo e-commerce website in 2002, with an aim of creating a common platform through which our wide range of clients can view and purchase their Tattoo Equipment needs in an easy manner, without any hassle. A leading Manufacturer, Wholesaler/Distributor, Trader, Supplier and Exporter, we take every possible step in order to ensure that the company provides the clients with world class products. The numerous items offered by us include- Tattoo Kit, Permanent Tattoo Kit, Temporary Tattoo Kit, Micky Sharpz Tattoo Machines, Outlining And Shading Ink, Air Brush Economy Range, Disposable Products, Piercing Needles, Tattoo Needles and many more. Understanding your varying needs in a dedicated manner, we strive to cater to such requirements in a perfect manner. Using the most high-precision machinery, allows our equipment to have a user friendly control system which provides a sense of ease to the operator. Their sturdy grip and quality-driven built provides maximum effectiveness.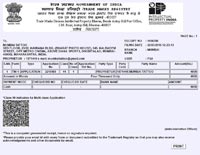 Product Range
Offering a remarkable range of products top the clients, the range of products provided by us are highly...

Infrastructure
Our company has always been a quality-centric firm since it's inception. Hence, in order to adhere...

Training
Learning the art of making tattoo requires a great deal of patience, knowledge and expertise...